TASTING TOURS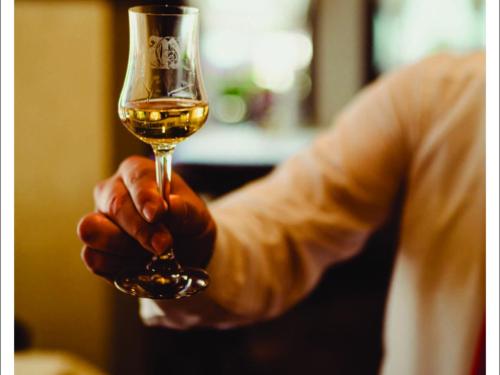 Orchard of Distillery Monogram is planted with the finest varieties of plum, pear, apple and quince trees. The passion and love for brandy making is the Misic's family heritage. Our MONOGRAM brandies and liquors are made from carefully selected fruit, picked from our orchards, and are of an authentic taste and of outstanding quality.


1. CLASSIC PACKAGE - 10 €
• A guided walk through the orchards, a visit to the distillery plant , cellar and tasting room
• Tasting 4 types of MONOGRAM brandies or liquors

2. PREMIUM PACKAGE - 15 €
• A guided walk through the orchards, a visit to the distillery plant, cellar and testing room
• Tasting 4 types of MONOGRAM fruit brandies or liquors
• Snacks (locally made specialties – smoked and cured meet, cheese and sour cream)

3. LUX PACKAGE - 25 €
• A guided walk through the orchards, visit to the distillery plant, cellar and testing room
• Tasting 4 types of MONOGRAM brandies and liquors
• Lunch (appetizer, main dish, dessert)

Tasting tours must be booked in advance. The minimal number of visitors per tour is 10. Larger groups will be given a discount (25 people + 1 person free of charge)


CONFERENCES AND MEETINGS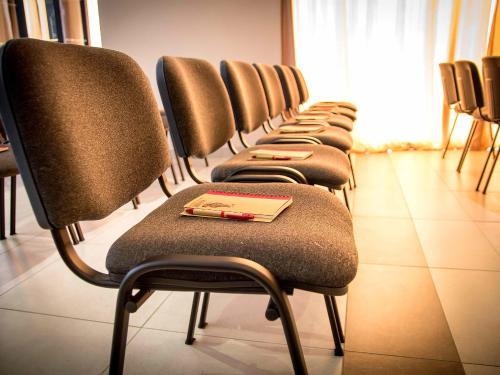 Our Conference hall is an ideal place for you to organize all kind of gatherings (business meetings, seminars, presentations).


It contains one lecture theater, which accommodates up to 150 people. It is air conditioned and provides projectors, projector screens and internet connection.

Our tasting room, located on the ground floor, is an excellent choice for smaller business meetings, workshops, press conferences, presentations, and of course for brandy tasting. Distillery Monogram perfectly meets all your needs for additional work space for all kinds of meetings. Fully equipped conference center will manage all your expectations and requirements.

In the modern business world the ambience you choose for negotiations is very important for the impression you make on your potential business partners, colleagues or sponsors.

Our professional and well -trained staff, praiseworthy and award-winning cuisine and comfortable accommodation facilities are some of the reasons for you to choose our Conference center.


PRICE:

1-3 h - 250 KM
3+ h - 350 KM

Coffee brak - 5 eur per person (for up to 30 min)
Includes: filter coffee, tea, water natural /mineral, natural juices

Additionally: pies and croissants with coffee break - 3 eur per person

WEDDINGS
Have you ever dreamed of saying your vows in a unique country-chic romantic ambience, surrounded by orchards? Our Cristal hall is the answer to your dreams. It is perfect for the couples seeking peaceful rural charm with the touch of elegance.

When it comes to your wedding day we offer you numerous options. Enjoy in our elegantly arranged and designed restaurant, which can be customized and adjusted to meet all your desires and requirements. Let us plan and personalize every detail in order to match your vision for your wedding.
Our friendly staff will help make your big day as memorable and blessed as you ever could wish.

Our restaurant offers you a wide variety of dining options: set menu, buffet table and a wide variety of finger food. For your important moments you can choose from our offer or make your own combination.

To deliver a menu and check availability, contact us at jasna@distillerymonogram.com or fill out a lower form and you will receive our reply as soon as possible.

You can find photos in our gallery.

Capacity is 350 people.